Over two decades, Sepang Aircraft Engineering (SAE) has formed strategic partnerships with top OEMs like Airbus to offer aircraft livery and painting as a unique service and leverages our domain experience to offer superior painting quality in accordance with the most demanding standards, yet at an economical price.
SAE's EASA-certified closed-door paint hangar is located at the Kuala Lumpur International Airport. The closed-door paint hangar can concurrently house one narrow body, like the Airbus A320, A321 family, or turboprop aircraft.
In spite of its geographic setting and prevailing weather conditions, the paint hangar is outfitted with state-of-the-art ventilation systems to ensure optimal temperature and humidity levels, resulting in impeccable painting outcomes.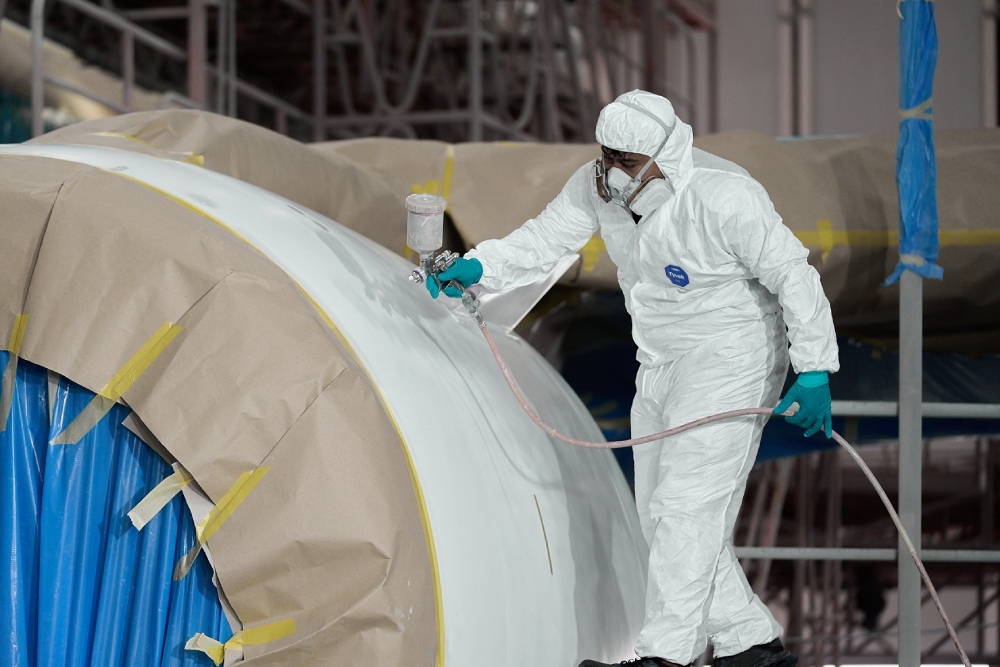 All of our skilled painters go through a structured training program as well as training with our paint manufacturer partners. We utilize '5S' and Lean techniques across our sites to ensure the highest quality standards and industry-leading turnaround times.
Complete Paint Removal
Chemical (Paint Stripping) / Mechanical Method
Customised Solutions
Full or Partial – Painting / Rubdown
Spraying of Airframe / Parts
High Solid Based Coat-Clear Coat (BCCC) & Mica Paint System
Top Notch Products & Services
High-Quality Finishing
Attractive TAT and Competitive price
Standard to Complex Livery
Dedicated Fully Enclosed & Ventilated
Environmentally Friendly Paint Hangar
Eco-friendly Closed-door Paint Hangar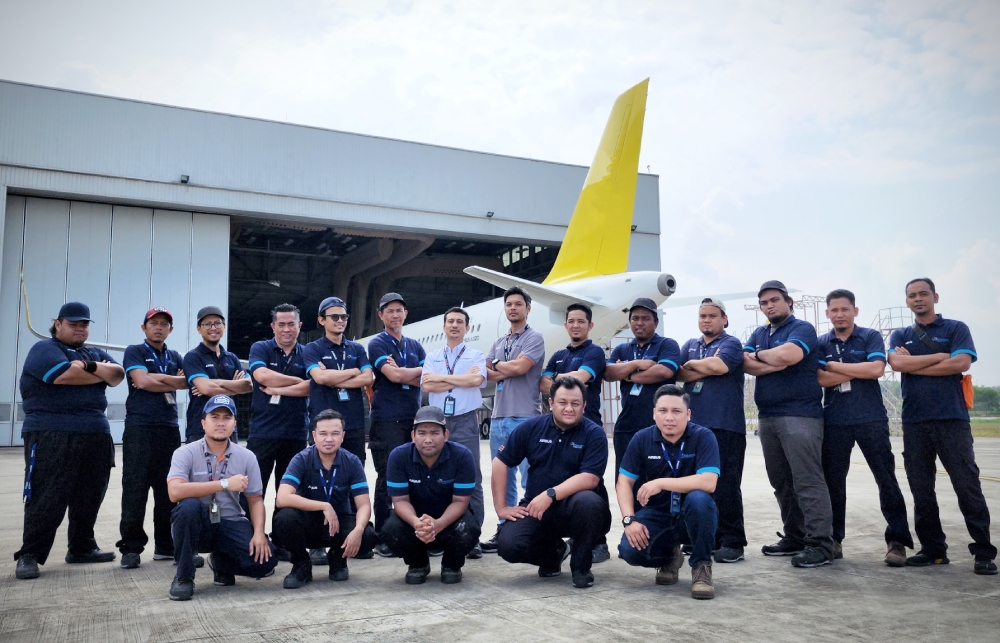 Skilled Paint Workshop Team
Our dedicated team of experts brings precision, creativity, and years of experience to every paint project. With an eye for detail and a passion for perfection, we transform aircraft surfaces into stunning works of art. From meticulous prep work to flawless finishing, our team ensures your aircraft leaves our workshop looking its best.