Established in 2007, Sepang Aircraft Engineering (SAE) has been a leader in delivering top-notch aircraft MRO services in the aviation industry. With over 17 certifications from esteemed airworthiness authorities, SAE's unwavering commitment to excellence has been the cornerstone of its success. Our integrated solutions are provided to a large base of international airline and aerospace company customers.
As a proud Airbus subsidiary and a vital component of the Airbus Customer Services network, SAE plays a pivotal role in the dynamic development of the Asia Pacific market under the esteemed banner of Services by Airbus.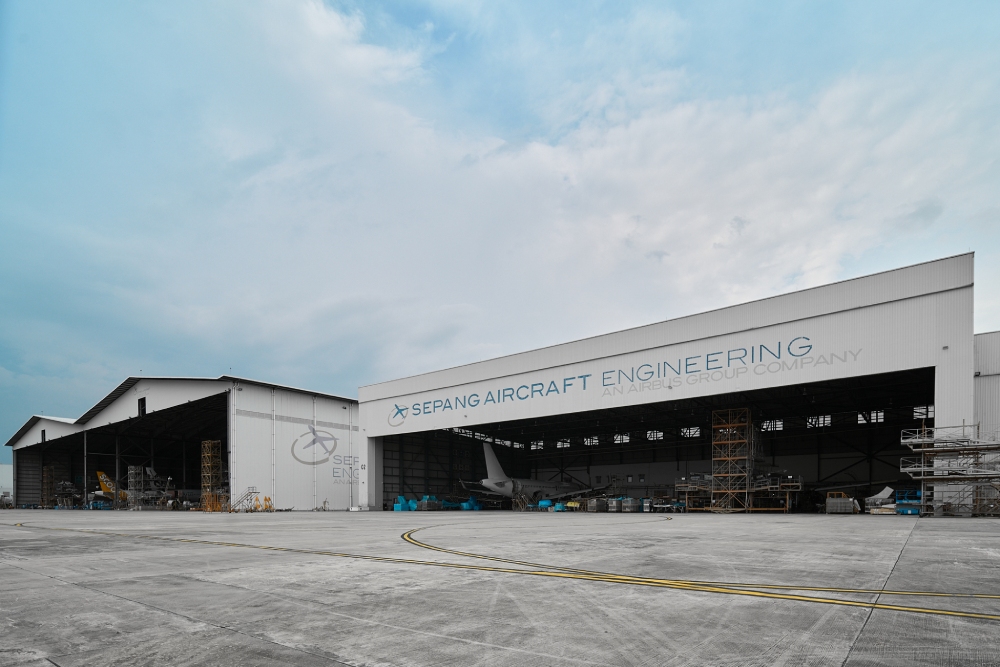 Located in Malaysia, SAE implements the highest industry standards for aircraft maintenance. SAE specialises in servicing the Airbus A320 and A321 families, and provides services including modifications and major repairs, components, and engineering support.
Boasting a total floor space of 50,000 square meters, SAE is based in Kuala Lumpur International Airport and comprises two separate hangars capable of hosting up to eight single-aisle A320 aircraft simultaneously  for comprehensive maintenance work. Additionally, we also host Malaysia's first ever eco-friendly, closed-door paint bay for single-aisle planes, alongside high-end workshops to carry out repairs and overhauls of various aircraft components. We have become the go-to aviation MRO service provider for the Southeast Asian region, providing fast, high-quality, and safe solutions.
Our MRO network with leading OEMs and strategic partners in airframe and components allows us to offer an ever-widening range of integrated services and network support to airlines across the globe.
Our teams go the extra mile to offer value-added services, going beyond the standard requirements to showcase our dedication to excellence. We strive to tailor our top-notch MRO solutions to meet our customers' needs, all while offering worldwide support.
Experience the unparalleled advantage of a customer-centric approach with Sepang Aircraft Engineering - your partner in aviation MRO excellence.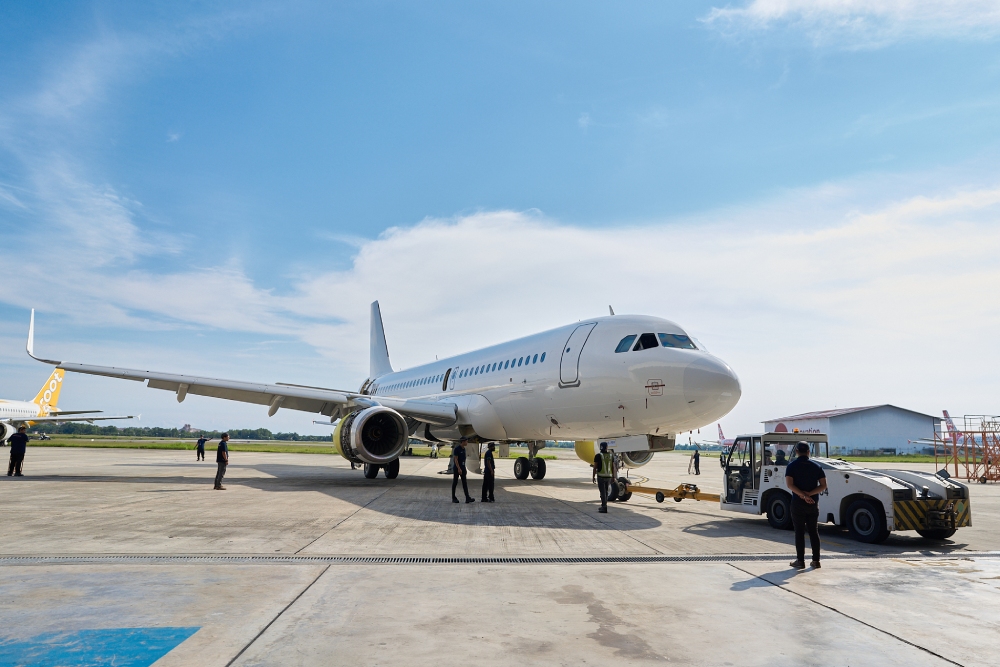 The Evolution over the Years
Trace the trajectory of SAE's accomplishments over the decades, and gain insight into the elements that have propelled our continued success.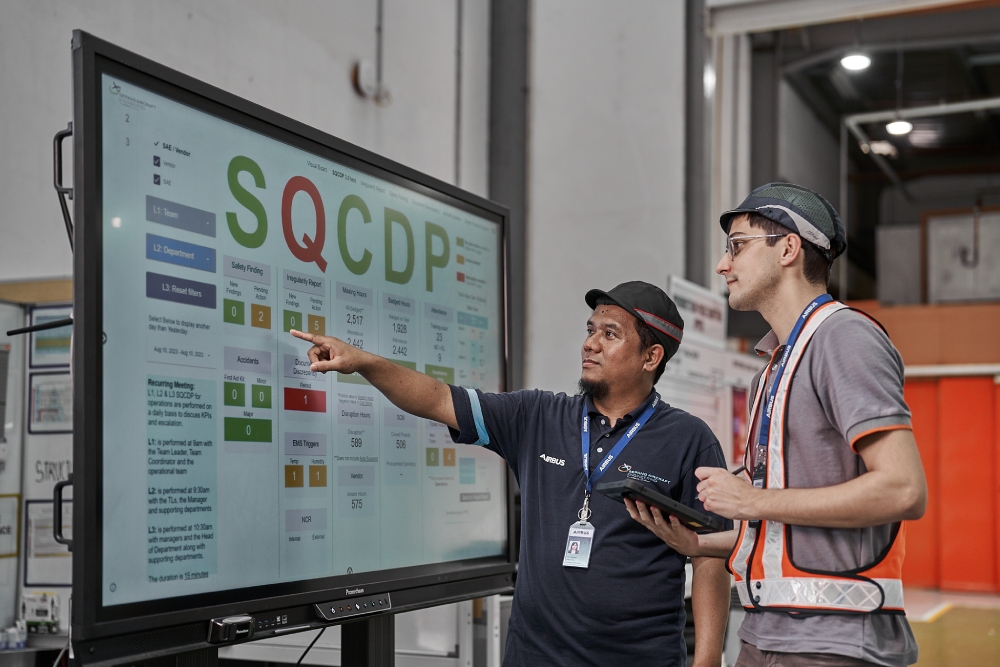 Digitalisation
By joining forces with SWISS AS, we digitised our operations and achieved remarkable improvements in production efficiency. The integration of AMOS Mobile also played an instrumental role in making this happen.
We have been equally successful in introducing the Airbus Operating System, which has provided us with digital visual boards for SQCDP and PPC. This allows our teams to work with real-time data at all times, enabling them to gain a comprehensive overview of SAE's operational performance on a daily basis.
2023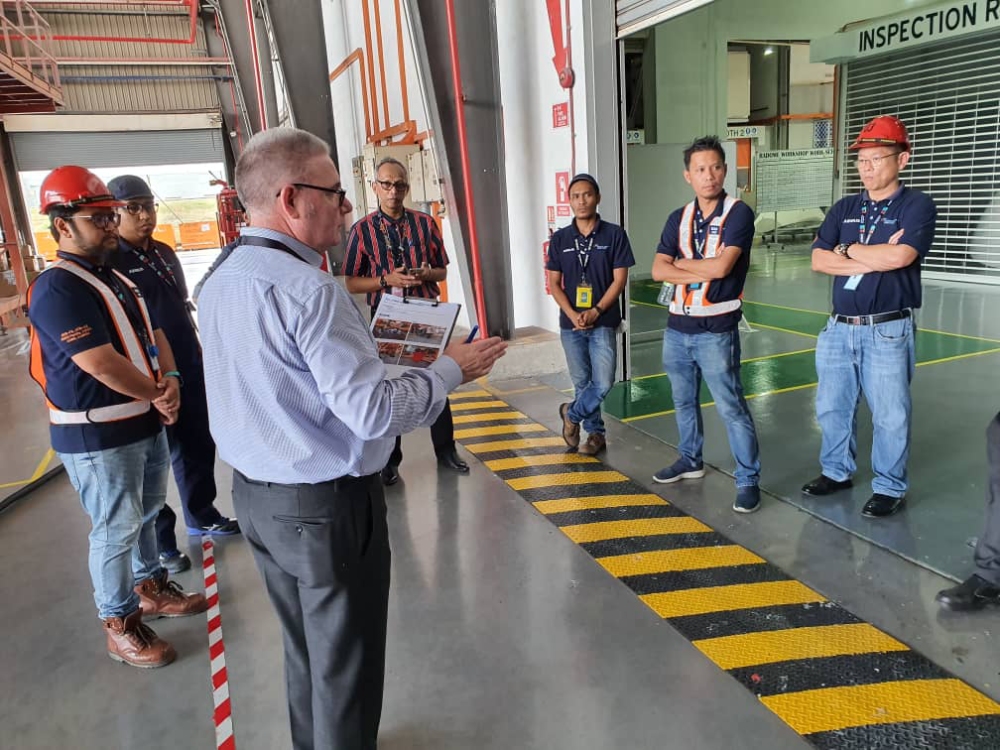 Achieved Quality Gate 5 of Airbus Lean Management
Having aligned with Airbus standards, SAE has also adopted the OEM's Lean Management policies. Through the successful completion of Quality Gate 5, SAE is committed to the assurance of aircraft safety, compliance, and efficiency during maintenance. Quality gates are an integral component in maintaining top-notch standards of aircraft upkeep in the aviation sector.
2021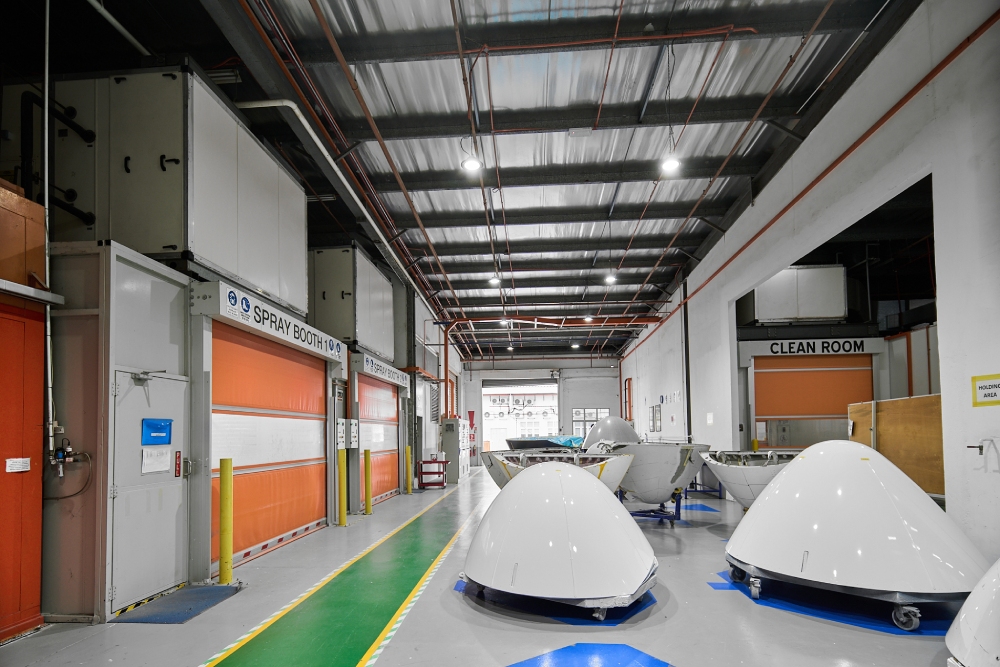 Malaysia's First 'Smart' Radome Shop, AMOS Go Live
We celebrated a great accomplishment by opening Malaysia's first "smart" Radome Workshop for aircraft repair. It was equipped with three inspection rooms, a sanding area, two dedicated paint spray booths, a clean room, and an oven for paint curing and repair. We utilised digital and smart technologies to increase efficiency by taking advantage of the data generated by aircraft and software systems. Furthermore, in the same year, we unveiled our new MRO software solution, AMOS, which is designed to maximize SAE's productivity and cement its position as a leading MRO services provider in Southeast Asia.
2019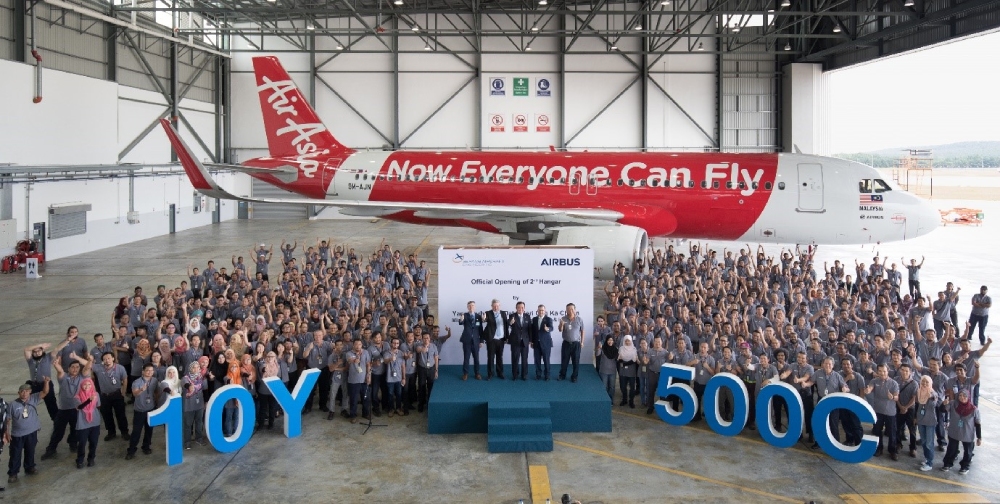 Being 100% Owned by Airbus, 500 'C' Checks
We reached a major milestone of 500 C-Checks while cementing our strong presence in the MRO sector for on-time and reliable service. Our achievements in the Malaysian aerospace industry are a source of pride. Simultaneously, as a wholly-owned subsidiary of the Airbus Group, we reap the rewards of the advantages that come with it. This, in turn, solidifies our place as a reputable leader in the aviation market.
Dedicated to forging a better connected, more effective, and sustainable air transportation future, SAE takes its place among the esteemed members of the Airbus Group family.
2017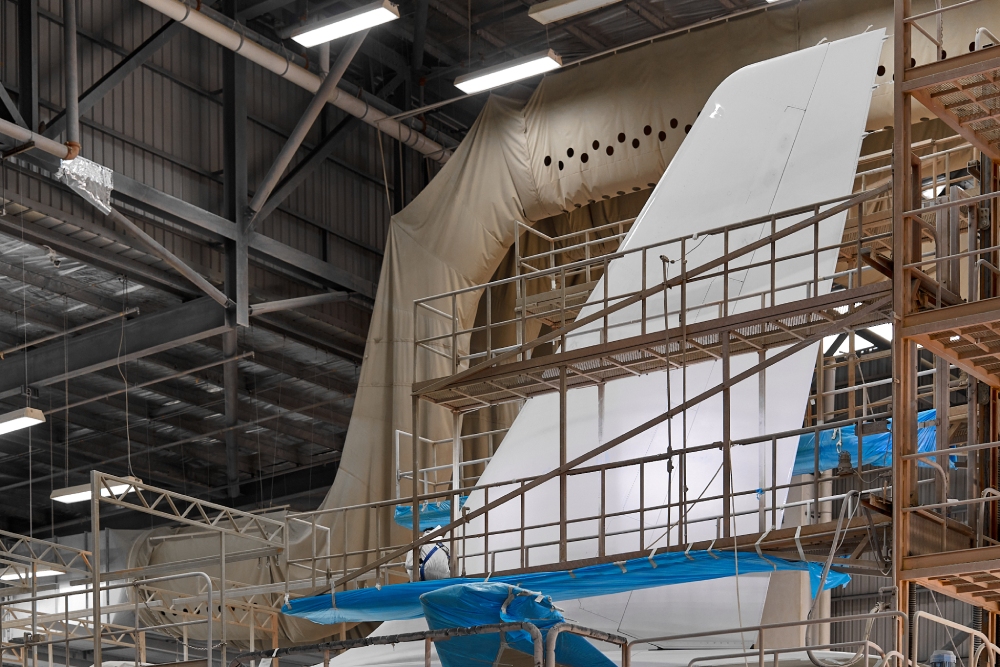 2nd Hangar & Paint Hangar
In response to the ever-growing demand from our customers, SAE is expanding our facility. To this end, we constructed our second hangar (H2) and a dedicated eco-friendly closed-door Paint Hangar, granting us an additional three maintenance Lines. This expansion of our operations allows us to reach our business goals. It was officially opened on 21st September 2017 with a ceremony attended by Dato' Sri Ong Ka Chuan, Minister of International Trade and Industry II, Malaysia.
2015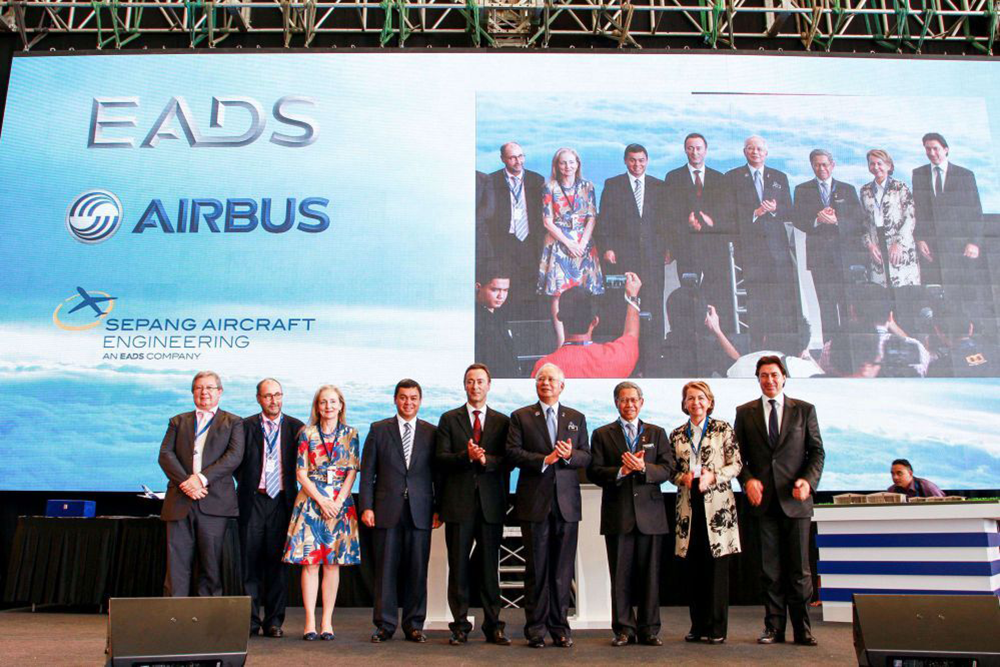 Expanding Operations
SAE operations have seen significant successes over the years, and we continued to grow by providing an expanded array of MRO services for the A330 and ATR72/42, and introducing Supply Chain Management for the A400M. This combined with our dedication to excellent customer-focused services has resulted in many more clients coming to us.
2013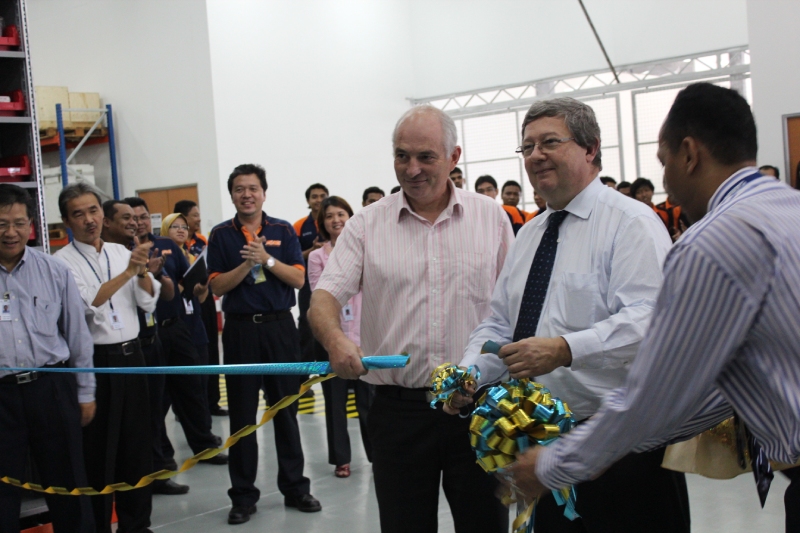 40% Ownership by Airbus
After acquiring a 40% ownership stake in SAE, Airbus took control of our operations. Subsequently, we have accomplished remarkable feats and are dedicated to making SAE the foremost MRO in the area.
2011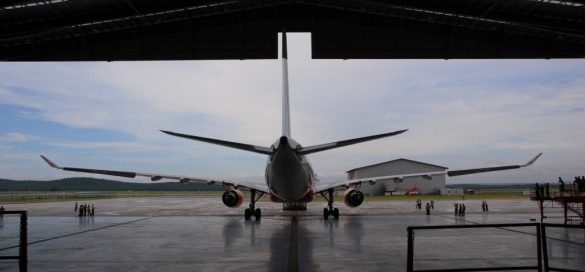 Establishment
SAE was established in the year 2007 to provide maintenance, repair, and overhaul of Airbus A320 and Boeing 737 aircraft. Located at Kuala Lumpur International Airport, the first hangar owned by SAE has the capability to work on up to six single-aisle aircraft and two wide-body aircraft at once. Through the commitment and dedication of its team, SAE has been able to reach remarkable heights.
2007
Our Commitment to Excellence