SAE AND PENGURUSAN AIR SELANGOR BERHAD SERVE UP EXCITEMENT IN THE VOLLEYBALL SHOWDOWN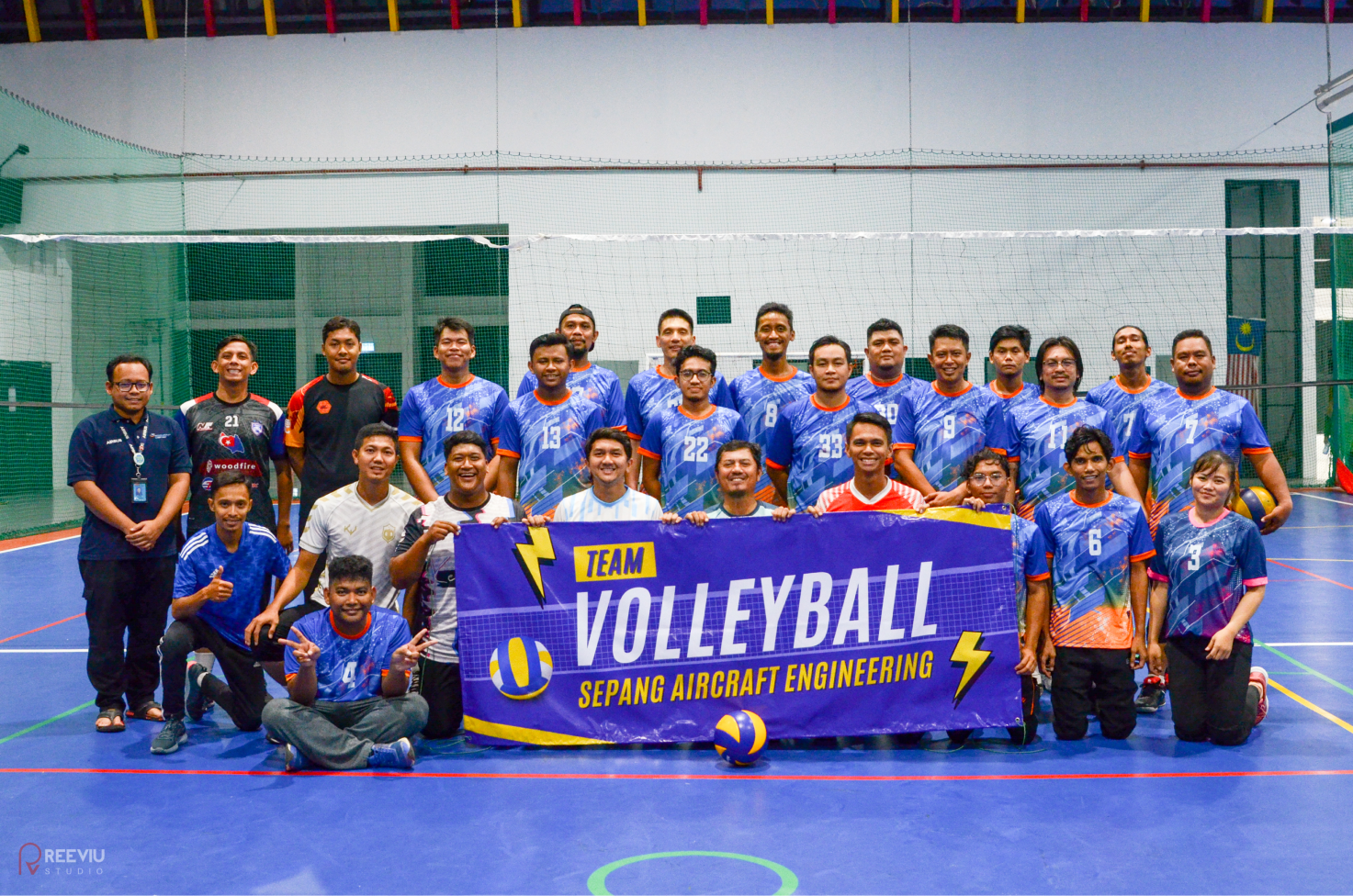 Sepang Aircraft Engineering (SAE) recently organised a volleyball friendly match where our colleagues competed against formidable players from Air Selangor. The competition kept the spirits of those who attended high and their adrenaline pumping throughout.
Players from both sides displayed remarkable sportsmanship and teamwork, showcasing the power of collaboration both in and out of the workplace.
What added an extra layer of excitement to the match was the participation of SAE's Managing Director and Airbus Chief Representative for Malaysia, Mr. Burhanudin Noordin Ali, as one of the players. This not only highlighted SAE's commitment to fostering a close-knit and inclusive environment, but also emphasised the importance of leading by example.
The volleyball event was more than just a game; it was also a reminder that unity and friendly competition can strengthen bonds and boost employee morale, and contribute to a more harmonious work environment. The SAE team can't wait to participate in more of such events that will bring us all closer together!