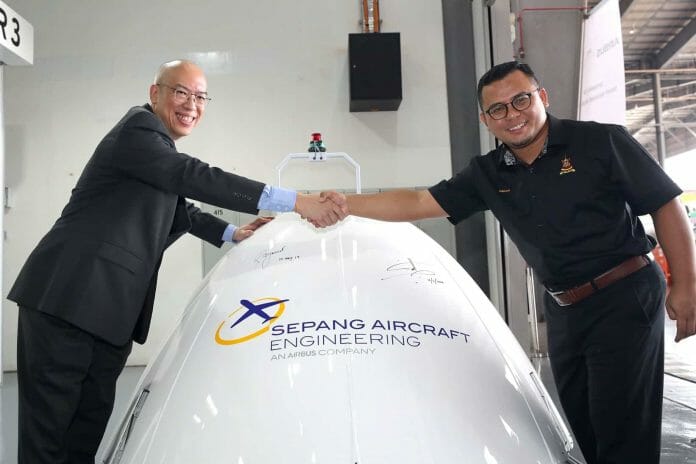 The Chief Minister of Selangor, Amirudin Shari officiates Malaysia's first "smart" workshop for the repair of aircraft nose radomes at Sepang Aircraft Engineering (SAE).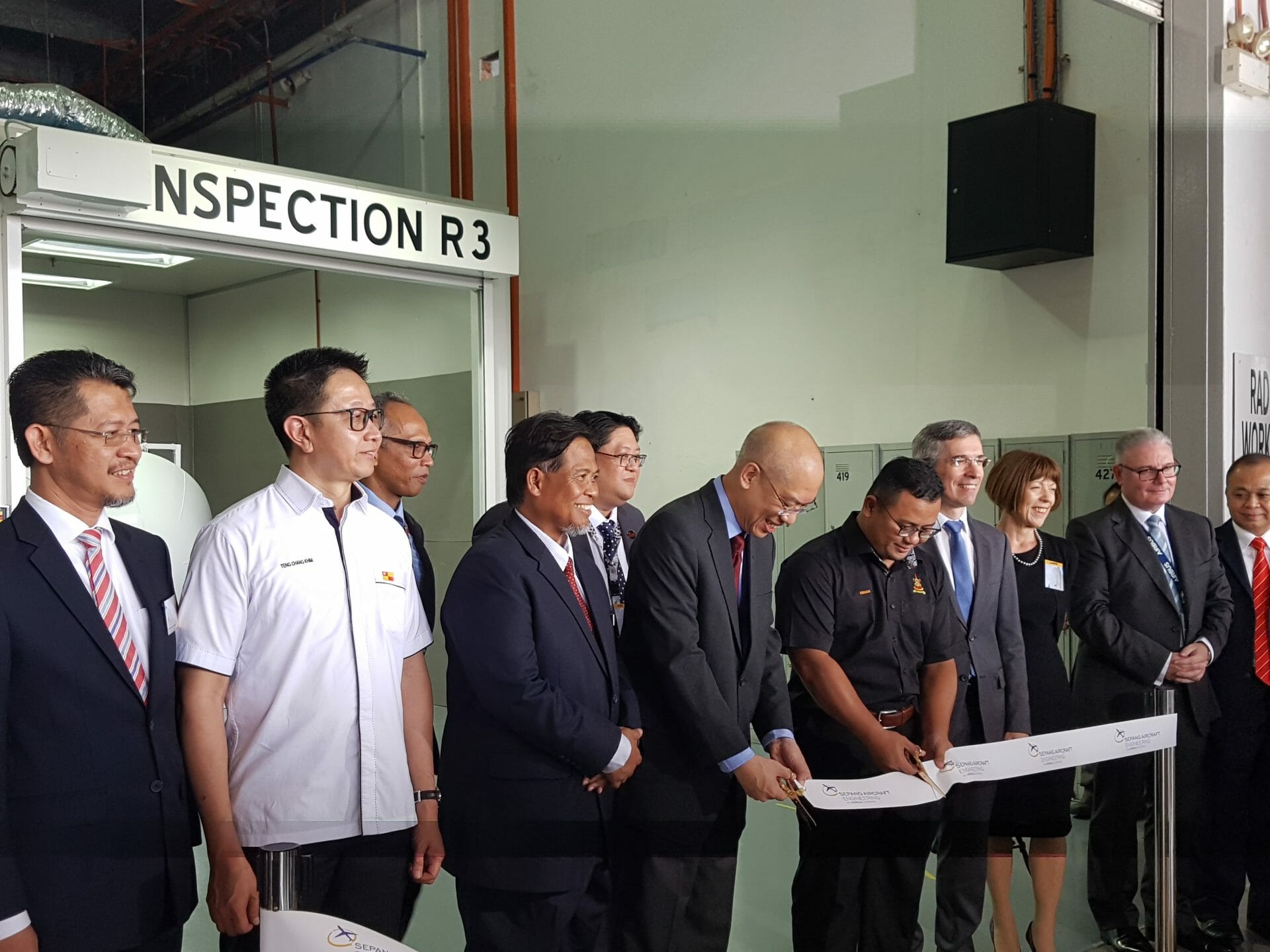 In 2017, SAE became a fully-owned subsidiary of Airbus, the European manufacturer.
The Smart Radome Workshop has increased efficiency by using digital and smart technologies, harnessing the data produced by aircraft and maximising automation such as:
Process Digitalisation – SAE employees can input their completed tasks directly into a web-based application which can be automatically generated, cutting down the time needed to access the information and process jobs.
 
Advanced Non-Destructive Testing (NDT) for Composite Structures – Automated mapping and detection of defect, resulting in high precision and greater efficiency in the Inspection phase. The results can also be uploaded to the cloud and accessed at any time.
 
Automation of Tasks – Labour-intensive tasks such as paint removal and paint applications have been automated, freeing the time and workload of SAE personnel and allowing them to focus on higher-value tasks.
The Smart Radome Workshop is an initiative of the Aerospace Malaysia Innovation Centre (AMIC), of which Airbus is a founding partner. This initiative is supported by the country's Ministry of International Trade and Industry under the 11th Malaysia Plan.
Raymond Lim, CEO of Sepang Aircraft Engineering, said "By using smart technologies and digitalisation, we can increase efficiency at SAE and provide more value for our customers by reducing aircraft downtime. This is part of several ongoing efforts that Airbus has undertaken in Malaysia that have the potential to transform the MRO sector."
SAE specialises in the maintenance, repair and overhaul of commercial aircraft, engines, and components. It provides dedicated support for the growing Airbus A320 Family fleets in the Asia-Pacific, as well as the region's ATR turboprop aircraft.
Its two hangars can handle up to eight single-aisle aircraft at one time. They include Malaysia's first eco-friendly closed-door dedicated paint bay, which has the capacity to handle complex aircraft livery painting jobs.
SAE's state-of-the-art workshops provide repair and overhaul services for a wide range of aircraft parts and components. This includes components used in the aircraft cabin and cockpit, structural parts, and the assembly of passenger seats.
The company is part of Airbus' wider industrial presence in Malaysia, which also includes a Customer Services Centre at Sepang offering specialised aircraft modification and design services, and a major helicopter facility at Subang.
Airbus also has partnerships with the country's leading aerospace suppliers which produce "Made in Malaysia" parts for its entire civil aircraft product line, as well the A400M military airlifter.
Airbus is the largest international partner for the Malaysian aerospace sector, with its sourcing and services businesses in the country worth USD 400 million (MYR 1.67 billion) per year for the local economy. The company's activities currently sustain employment for over 4,000 Malaysians in the country's fast-growing aviation industry.